The Beginning of VHVHQ
The Story of Victor Kuhns,
Founder of Vets Helping Vets HQ
Victor served in the United States Marine Corps from 1967 to 1970. After his discharge, he was having medical issues and went to the Veterans Administration for help. He did receive a 10% disability rating upon his discharge from the Marines; however his efforts to get additional help for other medical issues fell on deaf ears. Victor says there was virtually no help in the 1970's to help servicemen and women get their disability benefits. So, Victor decided to study V.A. law and start the process of pursuing his own claims. However, it was not until 1997 that all of Victor's claims were processed. He admits it was a challenge. His determination prevailed. He stuck to his guns and got the job done.
Victor says he studied more law as he fought for additional benefits. He participated in round-table discussions at the Veterans Hospital in Portland, especially regarding third party billing matters. That is where veterans use their medical insurance to pay for treatments received at the VA hospital, or they have a minimum amount of disability and still need co-pays from insurance. He noticed there was a lot of questions and confusion about the amount of disability and whether the insurance should have been billed and in what amount. Victor said sometimes doctors do not understand the patients' bill of rights, and their responsibility to inform the patient that they are being treated for a service connected or non-service connected disability, then making sure the correct information is put into the computer for billing purposes.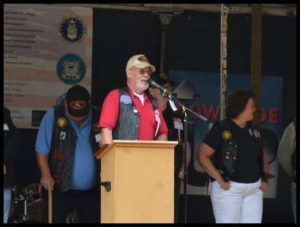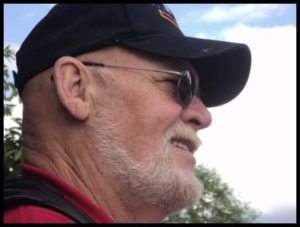 While Victor was on the round-table, he was able to help convince the Portland VA to train doctors on the specifics of third party billing. Victor says two things happened that convinced him to help other vets fight for benefits. One is that he had to fight very hard for his benefits, and secondly he meets veterans every day who are dealing with ineffective veterans service officers. Some VSO's have no idea how to correctly file for benefits. He adds that often men and women would come out of the service, immediately apply for benefits, and then get denied. What veterans do not understand is that it is a process of law, not just a veterans "word". You had to prove your claim. There are many ways of doing that, for example, when veterans send for their military personnel files, medical records, or DD214. A lot of times when they get all of this stuff, there is still evidence missing. For example in medical records, there are no hospital records in military medical records. Those records are housed in a different location. Veterans usually don't know they have to specifically ask for the hospital records detailing the exact time, nature, and details of treatment.
Victor says the biggest challenge for veterans in getting their benefits is understanding and filling out their legal paperwork and the need to contact a VSO (Veteran's Service Officer) who understands and can fill out the paperwork with the legal terms that the VA wants. Just saying I have PTSD is not acceptable. You have to be able to prove it. Where did the incident occur, what were the "Stressors" and what happened to them? Victor says you can have PTSD issues from either peacetime or wartime service. One of the biggest issues for women military veterans who come home is "military sexual trauma" over an incident, or incidents, that occurred during their military service, however they have no evidence. When they talk to a VSO, the woman is asked can you prove it because the law requires proof. One of the many things veterans are not aware of is that vet's centers cannot release records to the VA. A veteran must sign a release form "at the Vet Center" in order for medical records to be released to the Veterans Administration. The veteran also must specify where exactly and to whom the records are to be sent.
Victor says there are many issues that veterans need help with and after having a heart attack and stroke he began helping other veterans and this desire to help other veterans lead to him founding "Vets Helping Vets HQ". While there are many organizations out there providing help to veterans, Victor became determined to give veterans a "Hand Up - Not a Hand out". This became the driving force behind everything Victor did and these fundamental beliefs eventually lead to the organizations motto of Vets Helping Vets - "It's not a handout - It's a hand up."
Victor is also a life member of the VFW, post 584; the American Legion, Post 10; Lebanon Vietnam Veterans of America, Chapter 585; and the Marine Corps League Santiam Detachment #374.
Victor retired from VHVHQ for health reasons at the 9th Annual VHVHQ Picnic at Timber Linn Park in the summer of 2016.