The Bunker will be closed for Thanksgiving weekend from Wednesday and Thursday, November 22nd and 23rd.
Our Mission
"We are here to help our Veterans navigate through hard times and receive the benefits they deserve." We never turn a Veteran away who is willing to do their part in helping themselves. "It's not a hand out, it's a hand up!"
VHVHQ Advocates
Our trained advocates are here to assist veterans in putting together a fully developed claim before submitting the claim to the Veterans Administration to obtain the compensation benefits they have earned by serving our country.  We assist the Veteran in obtaining records that are necessary to support the claim that will be submitted.
Veteran Assistance
We meet the needs of veterans and veteran families who are challenged by doing everything we can to provide assistance that is needed. From helping to find medical equipment, transportation to emergency medical appointments, or emergency financial assistance. Our experience and knowledge of the community resources that are available in our area will assist the veteran to obtain the services that they require.
Upcoming Event
"Day of Giving"
Saturday November 18, 2017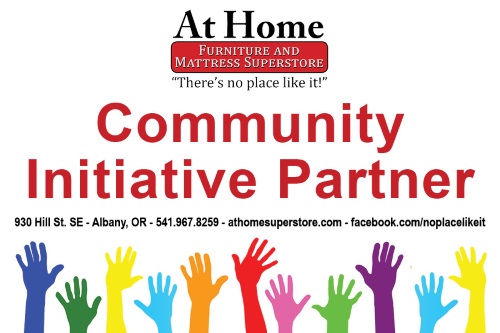 VHVHQ will receive 20% of all sales at At Home Furniture as a donation.
Time to replace that worn out recliner? How about a new mattress set? Now is the time to get the furniture you have wanted to purchase and help Vets Helping Vets HQ raise the money that is needed to help our Veterans.
The Wall of Honor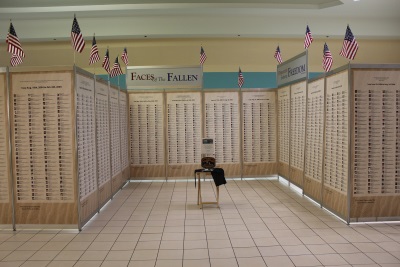 The Wall of Honor represents our Fallen Heroes from 2001 through 2016.  As of February, 2017, it now includes the service men and women killed in action of Desert Storm and Desert Shield. The "new" Wall of Honor did not change much in size. Each panel is 38" by 82".  There are now 32 panels with 104 names on each side of the panels. There are 2 panels dedicated to Major sponsors and panels that explain when and how each of the wars began.
The "Wall of Honor" can be set up and displayed at your location. We have had great success displaying the Wall of Honor at schools, museums, shopping malls and other various locations. Viewing the Wall of Honor is an emotional experience for many and reminds us that the price of freedom is not free. Many have made the ultimate sacrifice for the freedoms that we enjoy today. Read the history of the Wall of Honor and learn the required space options needed for setup and display by navigating to the Wall of Honor page on this website.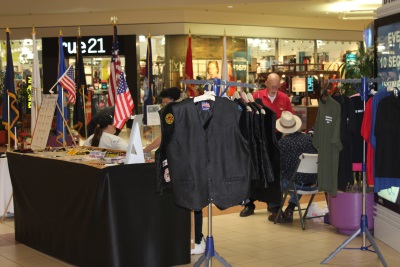 The VHVHQ Store
We have hats, t-shirts, sweat-shirts, assorted various service patches, leather vests, and many other miscellaneous items.  The VHVHQ store is brought out to various functions that we hold and other community events. Support Vets Helping Vets HQ by purchasing items from our store. Look for the store to go online in the near future.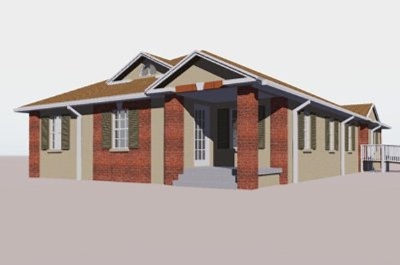 A New VHVHQ Facility
Vets Helping Vets HQ is on a mission to raise enough money to purchase property and have a new building built that will be designed specifically for serving the needs of veterans in our community and veterans across the nation via our web services. Please help us by giving a generous donation to our building fund. There are several ways to donate to this cause. Please visit our donation page to find a method that best fits you.
Become a volunteer!
VHVHQ is an organization of volunteers.  You do not need to be a Veteran to volunteer to help out. Help the veterans by volunteering some of your free time for office needs or events that we hold. We truly appreciate all of our volunteers.  That is what keeps the whole thing going.  Click the volunteers button on the right to visit the Volunteers page which will have a volunteer form, a list of volunteers needed, and an Events Calendar, and contact information.
Donations
Vets Helping Vets HQ is supported entirely by corporate, business and public donations.  Unlike some other non-profit organizations that have officers on large salaries, VHVHQ is made up of volunteers.  No one here is on a salary and there is no charge for our services. That means all of the donations goes to maintaining the organization such as rent and utilities, and helping the veterans who are seeking help.  You can make it possible for us to keep helping veterans who have needs.  You can help a veteran in need by making a donation to Vets Helping Vets HQ. Visit our donation page by clicking the button to the right to find out which way is best for you to donate to Vets Helping Vets HQ.